Dear Charter Public School Friends,

The month of May kicks off a number of celebrations: Teacher Appreciation Week, National Charter Schools Week, and importantly, Asian American and Pacific Islander Heritage Month.

While we work to highlight the successes and elevate the voices of our Asian, Asian American, and Pacific Islander students, families, teachers, and staff throughout the school year, we find ourselves in a moment in history where doing so has never been more important.

Anti-Asian rhetoric and violence have been on the rise in our country since the COVID-19 pandemic began. As the Boston Globe reported last week, in Boston, Asian families are least likely to feel comfortable sending their children back to in-person schooling, in part, for fear of anti-Asian bullying.

As a charter public school community, we believe that there is no place for anti-Asian sentiment in our society and that being anti-racist requires that we also acknowledge and amplify the Asian, Asian American, and Pacific Islander experience.

In Massachusetts, the charter public school community is fortunate to call the Pioneer Valley Chinese Immersion Charter Public School (PVCICS) one of its own. PVCICS was recently named the #2 best public high school in MA and the #40 in the country by U.S. News & World Report.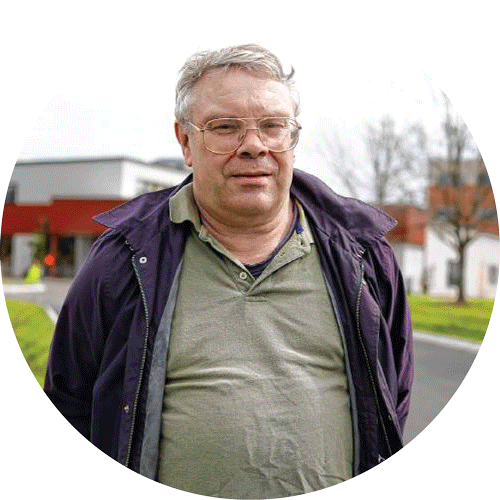 Richard "Rich" Alcorn and Kathleen "Kathy" Wang co-founded PVCICS in 2007 because they wanted to create a first-of-its-kind language and culture immersion school in the Northeast. Initially, people doubted whether the specialized program would generate enrollment interest beyond families of Chinese descent. From the beginning, what has made the K-12 school so special is its vibrant and diverse community. PVCICS is a truly integrated regional school in the Pioneer Valley: students come from urban, suburban, and rural districts as well as diverse ethnic, racial, and social-economic backgrounds. The Asian population within the school is quite diverse with students hailing from Chinese, Indian, Japanese, Korean, Pakistani, Taiwanese, and Tibetan descent. The school also enrolls a higher percentage of Black and multi-race students than the Massachusetts state average.

PVCICS works extremely hard to support all students as individuals. In addition to regular academics, they also seek to help foster each student's ability to comfortably navigate diverse cultures and perspectives, both internationally and locally, with understanding.

Last year, Kathy Wang was honored by the National Alliance for Public Charter Schools for her impact as a charter public school leader. In their series highlighting Kathy's leadership, the National Alliance focused on shining a light on how leaders' experiences and racial identities inform and influence their practice:

Wang believes it is equally important that students are open to other cultures and develop the empathy they need to become responsible and effective citizens. "Understanding other people's cultures reveal differences, but also similarities, which allows students to see each other as fellow students," says Wang.

But PVCICS also takes other steps to help students build critical communication and social-emotional skills needed to live in a diverse society. It starts with community circles at the beginning of the year so that everyone gets to know each other. Teachers then weave social skills into the regular curriculum, selecting reading materials, for example, that address topics like social conflicts, discrimination, and racial and cultural biases, and helping students discuss them with sensitivity and civility. The diversity of PVCICS's teaching staff makes these lessons all the more compelling; half are people of color, including some who have immigrated from other countries. "Having a diverse teaching staff fosters the opportunity for students to learn from school staff who can teach from firsthand experience about different cultures and what it means to have a different background," Wang says.

To read the full interview, please click here.

Thank you to Rich and Kathy for making PVCICS possible. Your school community is a true engine for school integration.

Gratefully,
Executive Director, Massachusetts Charter Public School Association